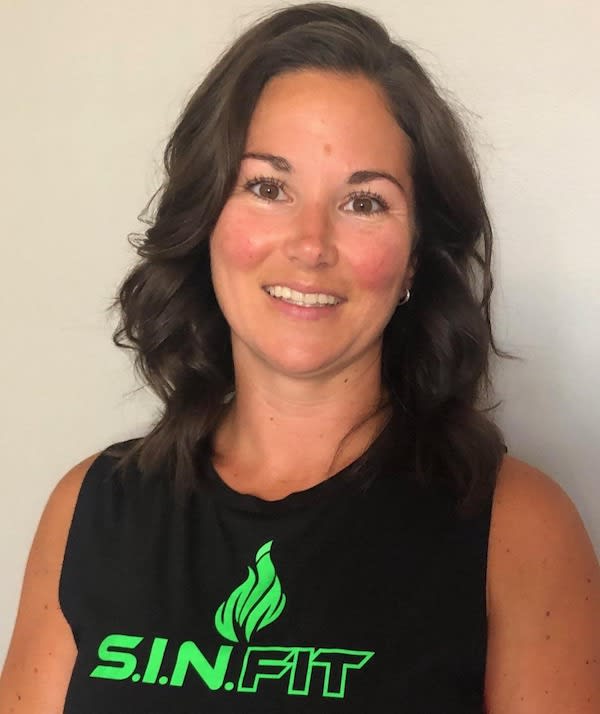 Nicole Bacon
Nicole completed her undergraduate and graduate studies at Springfield College. She became a Licensed Physical Therapist and eventually a stay-at-home mom to her daughters, Avery and Harper.
Having been an active member of SIN Fitness since joining in November 2017, Nicole has always participated in everything SIN Fitness had to offer and loves the friendships and motivation that this gym has provided.
Nicole decided to combine the great foundation of being a Physical Therapist with furthering her education to obtain an N.A.S.M. Group Fitness Instructor certification to join the SIN Fitness team.