Why it's Important to Keep a Fitness Journal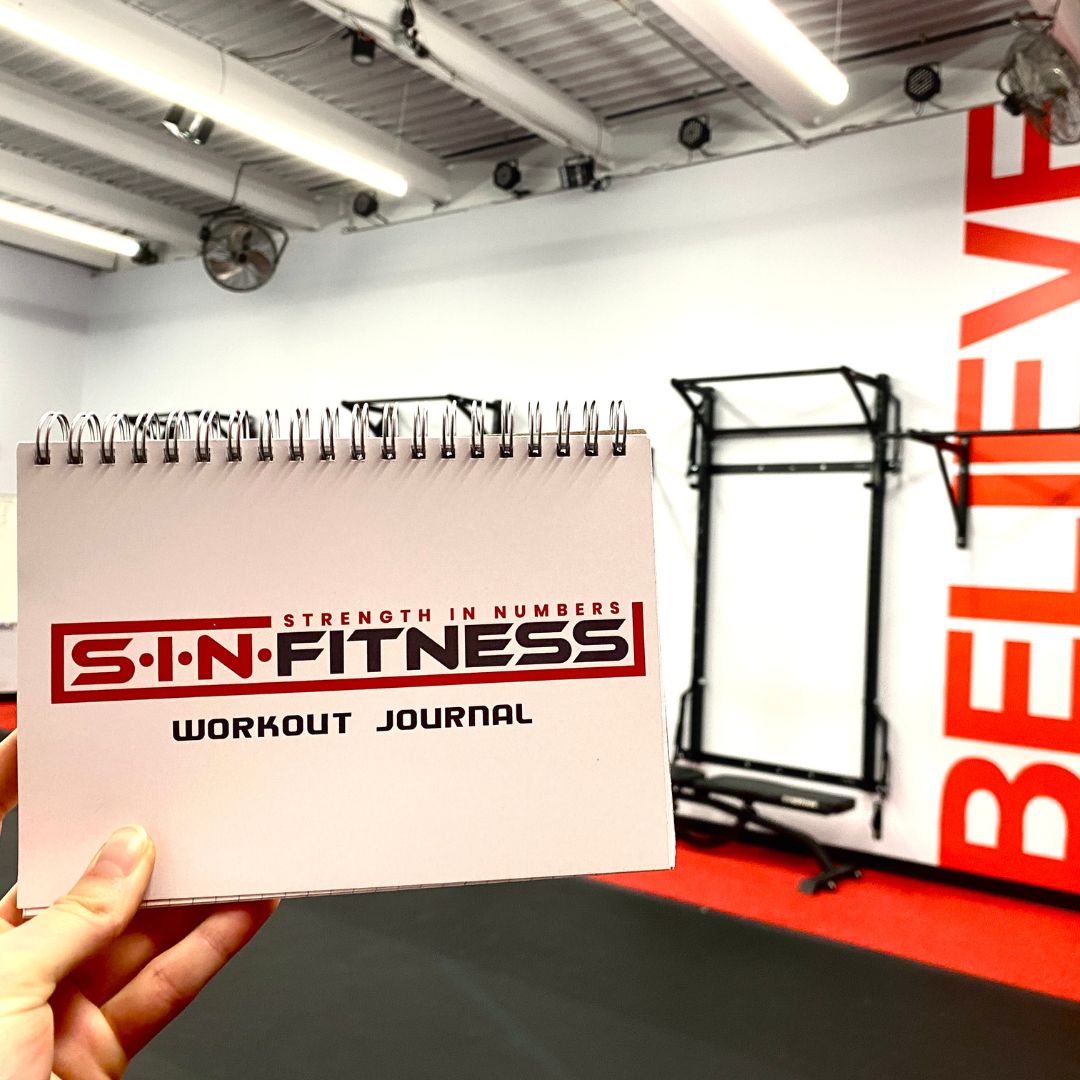 Keeping a journal of your workouts is one of the best ways to ensure you're making progress towards your fitness goals. A workout journal can be a simple notebook or a fancy app, but regardless of the medium, it serves the same purpose: to track your progress, provide motivation, and help you reach your goals.

Tracking my workouts in a journal has been a game changer for me, and it can be for you too. For years, I would go to the gym and do the same workouts, using the same weights, without ever really making any progress. It wasn't until I started tracking my workouts that I started seeing real results.

By writing down my exercises, times, sets, reps, and weights, I was able to see exactly where I was at and how much progress I was making. I could see which exercises I needed to work on, where I was struggling, and where I was excelling. This helped me set achievable goals and stay accountable to myself.

Now, every time I hit a new PR (personal record) or achieve a new goal, I write it down in my journal. Seeing my progress on paper is incredibly motivating and reminds me that hard work really does pay off.

Here are some of the key reasons why keeping a workout journal is so important:

1)It helps you set and achieve goals

Setting goals is critical to making progress in fitness, and a workout journal is a great tool to help you do just that. By writing down your goals and tracking your progress over time, you can see how far you've come and where you still need to improve. This can be incredibly motivating and give you the push you need to keep going, even when things get tough.

2) It helps you stay accountable

One of the biggest challenges of working out is staying accountable to yourself. A workout journal can help with this by providing a record of your workouts and progress. If you miss a workout or don't make progress towards your goals, you'll be able to see it in black and white. This can be a powerful motivator to get back on track and stay focused on your fitness journey.
And if you're not tracking your workouts, you could be missing out on making progress altogether. Without a journal, you might continue using the same weights and never actually challenge yourself to improve. You might also forget which exercises you did last time and end up repeating the same workout over and over again.


3) It helps you identify patterns and make adjustments

Tracking your workouts over time can also help you identify patterns in your progress. For example, you may notice that you tend to make more progress on certain exercises or at certain times of the day. This information can help you adjust your routine to optimize your workouts and get better results.

4) It helps you celebrate your successes

Finally, a workout journal is a great way to celebrate your successes along the way. Every time you hit a new PR or achieve a new goal, you can write it down and reflect on how far you've come. This can be incredibly motivating and remind you of why you started in the first place.

So if you're not already using a workout journal, now is the time to start. Whether you're a seasoned athlete or just starting out, a journal can be a powerful tool to help you reach your fitness goals. And the best part is that it doesn't have to be complicated or time-consuming. All you need is a notebook, a pen, and a few minutes each day to record your progress.