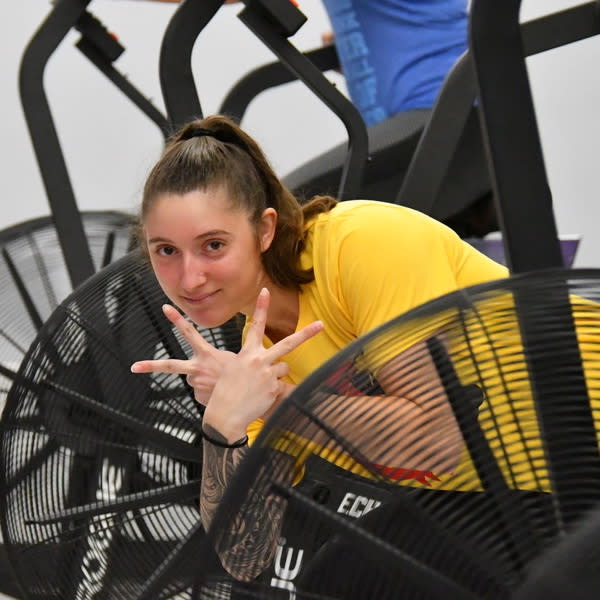 Jackie Gummel
Hi! My name is Jackie Gummel, I am from Ewing, New Jersey. Some of you first met me managing the front desk, but here's some things you might not know! At the young age of 5 I started playing soccer, and it has been a huge part of my life ever since. I continued to play up until my sophomore year of College at the D-1 level. In high school I also ran Track and Field. My main events were the 100- and 200-meter sprints, and the long jump.
In middle school I broke my tibia and fibula playing soccer and now I have a metal bar and 6 screws in my right ankle. I have been through Physical Therapy more than once, so I am very familiar with starting from the bottom and building up that foundation of strength. I learned my body needed extra care so I would not get injured, and after starting 1-on-1 personal training I came to the realization that I needed to be involved with fitness, leading me to want to train and help others.
After graduated from CCSU in 2021 with my bachelor's in graphic design, I realized I would go insane sitting behind a computer for an entire day. So, when the opportunity came up to become a certified personal trainer I did not hesitate! I enjoy working out and being active, which is where my passion truly resides, and I love the idea that our bodies can be pushed to new limits every day!
I can't wait to help each one of you on your individual goals. I'm excited to see, and show you, the progress you make every day!